ON THIS DAY: TRABZONSPOR CONFIRM THE SIGNING OF BOSINGWA, MALOUDA
While both players will be mostly remembered as former Chelsea players given the number of years they played for the Blues, on this day in 2014, both players were confirmed and unveiled as new Trabzonspor players. Florent Malouda and Jose Bosingwa were part of a formidable Chelsea team, but as it always happens, even the longest of partnerships come to an end.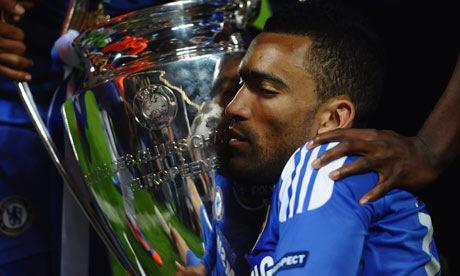 Ahead of their unveiling, Trabzonspor released on their official website that they would be holding the unveiling ceremony at the HuseyinAvni Aker Stadium. The two players became free agents after Malouda was released by Chelsea and Bosingwa left Queens Park Rangers following the expiration of his contract with the club.
Florent Malouda signed for the Blues and moved to Stamford Bridge from Lyin back in 2007 after finding his way to the spotlight and establishing himself as an integral part of the Lyin midfield. He came from the youth ranks at the French Ligue 1 club but could not cement his place in the team until a later time after he put in some eye-catching performances that could not be brushed under the carpet so soon.
While playing for Lyon, he caught the attention of several clubs in Europe including Liverpool, Juventus, Arsenal, and Inter Milan but ended up choosing to join Chelsea. He enjoyed a successful stint at Stamford Bridge but was unable to continue his career there and was released in 2014.
Jose Bosingwa on the other hand signed for Queens Park Rangers in 2013 following his own departure from Chelsea and continued to be at the top of the game despite nearing the latter stages of his career. He would then move to Trabzonspor to continue his career in Turkey where he played for a while before eventually retiring from football.
Jose Bosingwa