JOSE BOSINGWA HAPPY TOTTENHAM APPOINTED MOURINHO
Despite Tottenham being one of the sworn rivals of Jose Bosingwa's former team, Chelsea, the former left-back is pleased to see the appointment of Mourinho by Spurs.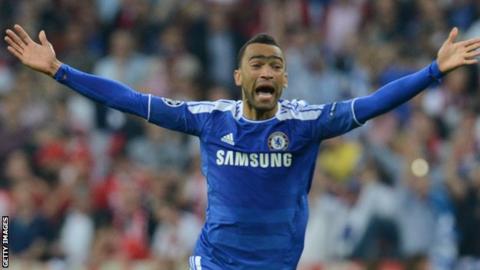 According to the former Porto defender, football was in dire need of somebody like Mourinho given the kind of contribution he brings to the beautiful game be it on or off the field.
Since Tottenham Hotspur deemed the services of Mauricio Pochettino surplus to any requirement, Mourinho was swiftly contacted given that he was one of the few top managers out of a job at the time.
Since taking over, the Portuguese has won four out of five matches with Spurs with the only one he failed at being ironically against his former club, Manchester United who fired him for his inability to win those kinds of matches.
Mourinho once said he was never going to coach Tottenham under any circumstance given that the London club was in direct competition with his first love Chelsea but Bosingwa unlike most who like to hold on to such silly statements of the past, simply retaliated that what mattered most was the fact that football "badly needed" Mourinho.
Pochettino meanwhile remains out of a job with rumors indicating the Argentine will end up at Arsenal to end the current charade taking place at the Emirates. It is not without concern though given that in spite of his style of gentle coaching, Spurs failed to evolve under him and it is hard to see how a coach who always struggled to win over big teams will lead the Gunners to the heights they are aspiring for.
Bonsingwa was part of Mourinho's Porto squad who won the UEFA Champions League against all odds and would follow him to Chelsea thereafter but despite his ties with the Blues, the Portuguese remains happy for Tottenham even if it will affect his former team's chances in qualifying for the Champions League.