FORMER CHELSEA STAR BELIEVES THE BLUES COULD HURT CITY
Manchester City and Chelsea will go head-to-head and battle it out for the UEFA Champions League title when the two English Premier League giants meet in the final of the competition. It is going to be a battle of the color blue and it is expected to be a fiercely contested battle between two sides that have genius tacticians as managers.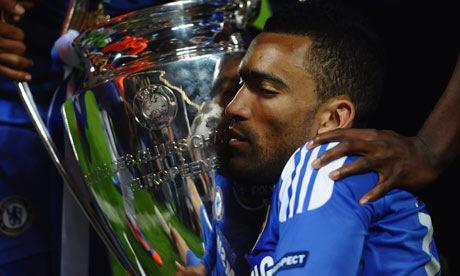 A final win for Chelsea will see them clinch their first Champions League trophy since 2012 and the second in their history while Manchester City will be winning themselves the trophy for the first time in their history if they are able to conquer Chelsea in the final. The final, which is set to be played on the 29th of May, is already being anticipated by football fans across the world and everyone is waiting to see which of the two sides will lift the prestigious European title after the final whistle is blown.
Currently, the favorites to win the title are Manchester City and the odds are against Chelsea. It comes as no surprise because of how brilliant City have been this season judging by how they were able to stage a remarkable comeback from a poor form to win the Premier League title. They are also the champions of the League Cup and will be looking forward to making it a treble of trophies as they target the Champions League crown.
Former Chelsea star José Bosingwa admits that his former side are the Underdogs heading into the final but Insists that the table could turn and the Blues could hit City where it will hurt them as they have the quality in their squad to do that.
Bosingwa said Chelsea have an array of attacking talents who are pacy as well and if their manager Thomas Tuchel can employ their respective skillet properly, he could use it as a weapon against Pep Guardiola's men.
Jose Bosingwa